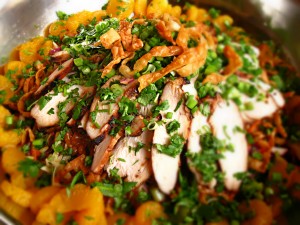 This week's "dinner delivered" option from Chef Without a Kitchen is Chinese Chicken Salad.
It is a mixed greens and slaw salad with cilantro, mandarin oranges, fried wontons and chicken served with a
sesame and ginger vinaigrette.  The salad serves 4 and is delivered READY TO EAT!
Vegetarian substitution of red bells and roasted broccoli for chicken.