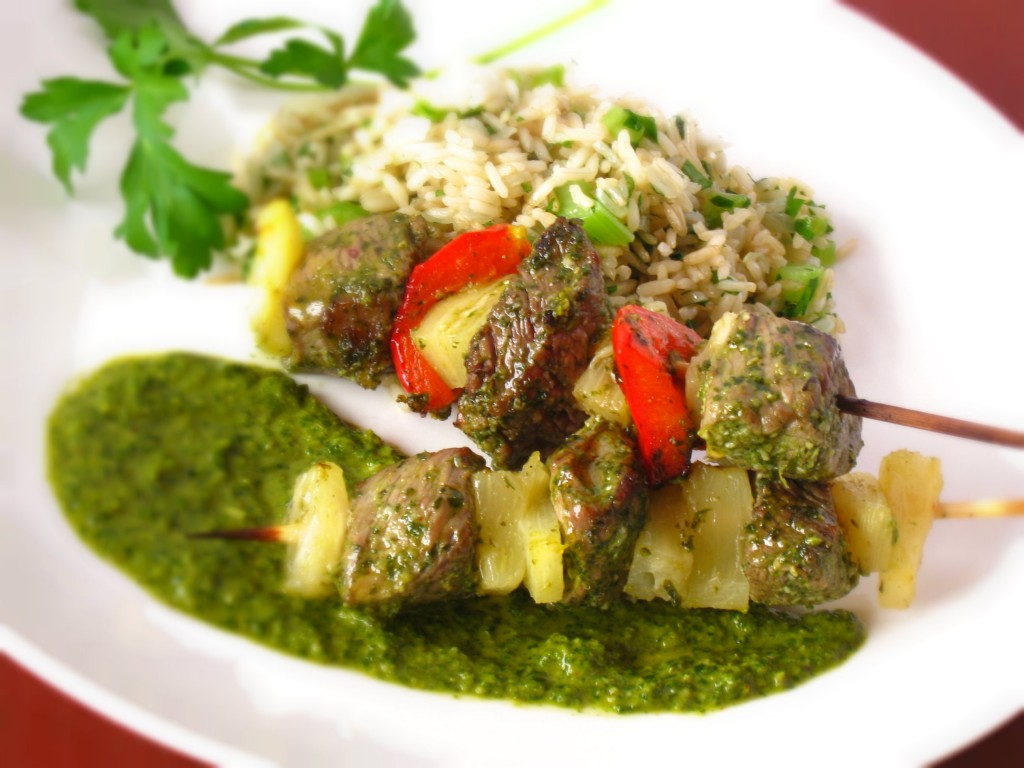 Each Wednesday this month, we will be delivering a different entrée. This week, tender chunks of ribeye, skewered with peppers, and served with chimichurri sauce and rice pilaf. Each entrée serves 4 people, family style. Served hot, ready to eat.
Vegetarian option will substitute mushrooms and tofu for ribeye.
Call Chad @ 307-399-4046, or email etc@bresnan.net to schedule a delivery time.