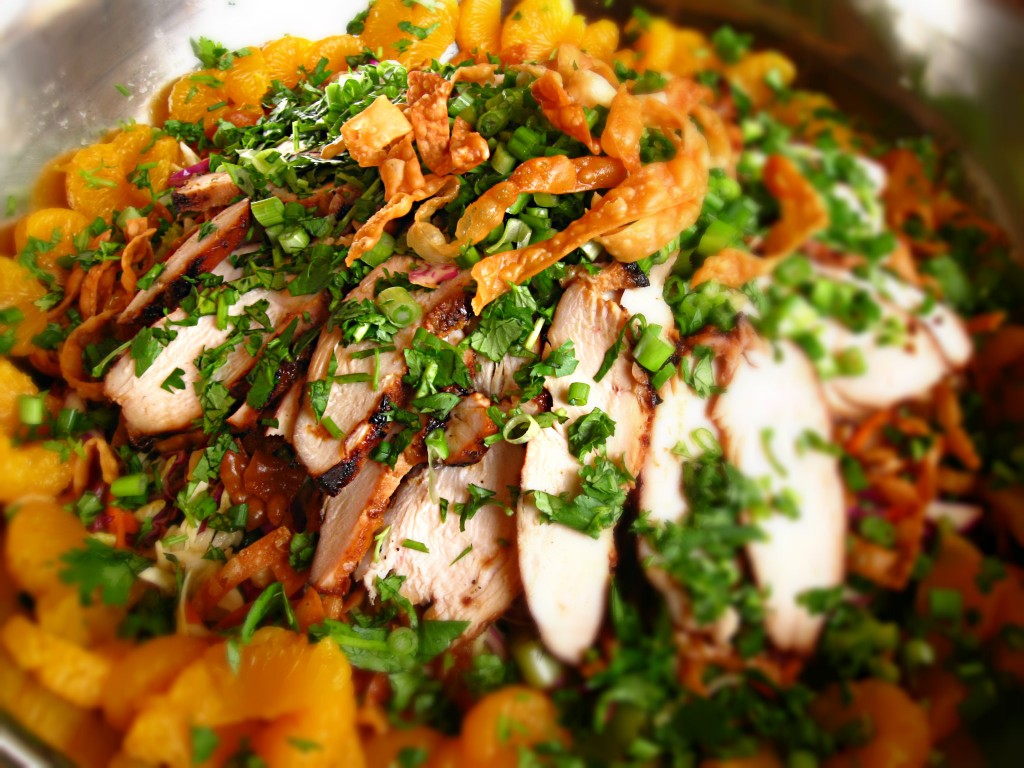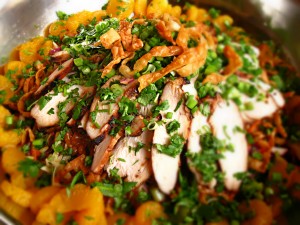 3/6/17- Entree Salad Bowls
All salads serve 4 people , family style
South Austin-
Romaine lettuce, with citrus marinated shrimp, black beans, corn,and crispy tortilla strips. Tex-Mex ranch dressing served on the side. (mildly spicy)
Santa Monica-(shown above)
Grilled chicken on a mix of cabbage and lettuces, mandarin oranges, slivered almonds, cilantro, and crispy wonton strips. Sesame ginger dressing served on the side.
Boulder-
Thinly sliced kale, toasted breadcrumbs, and freshly grated parmesan, tossed in a lemon garlic dressing. Topped with grilled chicken.
Athens-
Crisp romaine lettuce with grilled chicken, cucumbers, kalamata olives, tomato, and red onion. Lemon feta vinaigrette served on the side.
Email etc@bresnan.net by Sunday noon to arrange Monday evening delivery